ACCESS Virtual Learning
News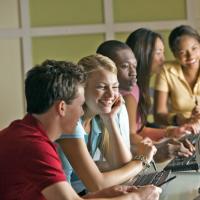 Learn more about the Alabama Act 2015-89 as described in Melinda Maddox's session on 9/22/2015:
Online Course/Curriculum Providers: 
ACCESS Virtual Learning has an Invitation to Bid opportunity (06DLC2016) available for Online Courses/Curriculum for ACCESS/Alabama Schools.  All information regarding the bid process is available at https://connect.alsde.edu/sites/erate/aljp/06DLC2016/ .  The bid  was posted July 12, 2016.
CONGRATULATIONS!
The following winners of the 2016 ACCESS Awards were presented their awards during the opening session of the 2016 Alabama Educational Technology Conference:
ACCESS Administrator of the Year – Tom Cochran, Principal, Reeltown High School, Tallapoosa County Schools
ACCESS Teacher of the Year –           Larry Thigpen, Teacher/Coach, Cleveland High School, Blount County Schools
ACCESS Counselor of the Year –         Barbara Wilkerson, Counselor, Foley High School, Baldwin County Schools
ACCESS Facilitator of the Year –       Peggy Garner, Talladega County Central High School, Talladega County Schools
ACCESS Student of the Year -            Erical Johnson, LaFayette High School, Chambers County Schools
Thanks for all the applications and nominations.  We have a lot of really outstanding people working in the ACCESS program.  ACCESS continues to be one of the top Virtual Learning Programs in the nation.