Learn
Note: The presentation may take a moment to load.
Note: The presentation may take a moment to load.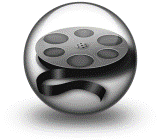 Video
Watch the video below about the expanded accounting equation.
Summary
Owner's Equity can be subdivided into four elements: capital, revenue, expenses, and drawing

Same as withdrawals

.
Revenue and capital increase owner's equity; withdrawals and expenses both decrease owner's equity. A withdrawal is not a business expense; it is the owner's taking something out of the business for personal use.
Revenue is money coming in and will create an increase in assets. Expenses will cause an outflow of money resulting in a decrease in assets.
Permanent accounts continue from one accounting period to the next; temporary accounts accumulate amounts for one accounting period only.
Temporary accounts start each new accounting period with a zero balance. As you will learn later, their balances will be closed into the Capital account at the end of the accounting period.